CEO's Guide to Making Money out of Training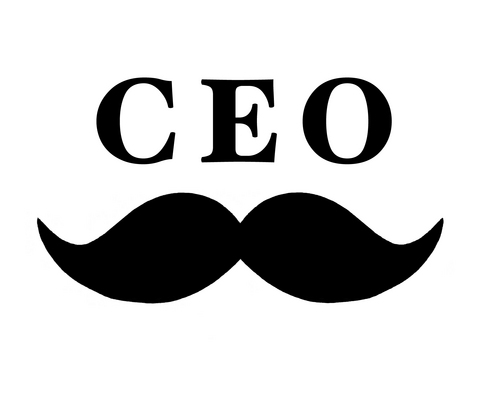 CEO's Guide to Making Money out of Training
Of the three key pillars of Human Resources Management – Talent Acquisition, Talent Transformation & Talent Management – the one that has been dealt with in a far less scientific manner than it deserves is Talent Transformation. Talent acquisition & management owing to their ground level relevance and immediate visibility have stolen the limelight all the while. But one wonders, how long the industry can ignore the opportunity provided by structured learning & development in significantly impacting the business results of an organization.
Many organizations approach training like prayer – done with the hope that things will change. Focusing on activity rather than outcomes is the norm and one can hardly blame the HR Function for it. Unfortunately organizations have not adequately focused on measuring effectiveness of learning. Neither have learning service providers offered reliable solutions in this area. Lord Kelvin's words "knowledge of any kind remains insignificant if it is not measurable" are quite relevant.
Our research shows that organizations spend 0.3 – 1.1% of their revenues in some form of learning & development. The CEO Today is in a catch-22 situation. If you don't spend enough on learning, the board questions sustainability of performance and on returns if you do. Either way the demand is clear – "Do you know why & how you spend money on Learning? Where are the numbers?" As business priorities and quarterly result pressures take over, the organizational learning agenda is hijacked by various operational exigencies. The prayer continues…
Common sense tells us enough about the potential that Learning & Development investment offers to an organization. If you do a back of the envelope calculation, spending half a percent of revenues on L&D in a scientific measurable way can result in a possible 3-4% increase in top-line. Changing the capabilities of half your employees and making them do what they normally do faster, better & cheaper can easily achieve these efficiencies. If one removes the marginal costs then it adds about 2% straight to the bottom-line which translates to a 400% ROI.
Why then is the L&D function still evolving and not part of operational leadership groups? When we probed further on the critical challenges that organizations face in learning & development the top 3 we could come up with are…
1. Aligning learning activities & programs to clear business outcomes
2. Measuring impact of learning activities on business outcomes, in an unobtrusive manner
3. Transferring ownership for learning to the employee & his manager from the HR Function
On the face of it they seem innocuous but they pose a serious challenge to the Human Resources Chief. This article helps dive deeper into how these challenges can be faced head on…
Challenge#1: Business Aligning Learning – Why training? What do we train employees on?
We can approach Organizational learning in two ways.
1. Cognitivist approach – make learning happen intellectually by getting the learner to think what is the right thing to do, expect him to transfer it to his workplace for application – used heavily since it is easier to administer.
2. Behaviourist approach – make learning happen by doing what needs to be done, inducing trial & making sure that the learner is capable of transferring skills to his workplace – is harder to design.
The difference is game changing. The education system that we have inherited thanks to British legacy in our schools & colleges has shown the ineffectiveness of the Cognitivist approach. Whereas the Behaviourist Approach that emphasizes on moving away from the conventional Knowledge-Skills-Attitudes division and designing learning as the confluence of the three – habits is the way forward. This helps defining learning objectives clearly and more importantly measure it effectively.
One also needs to account for the fact that in organizations we deal with adults, not children who show significantly higher learnability. An insightful understanding of the fundamental barriers to adult learning helps us see this challenge clearly…
Barrier #1: Adults are naturally wired for Cognitive Dissonance. They resist information provided to them as a natural process thereby delaying acceptance and often not following through.
Barrier#2: Adults have very high capacity for receiving & comprehending information but have very limited capacity for processing information & converting them to lasting habits.
Barrier #3: Adults seem to "learn" only through trial. Hence inability to induce trial often renders the learning activities fruitless.
So how does one manage the Business Alignment challenge? Is it always possible? Well, the trick lies in how we view learning – as just desirable activity or to actively pursue outcomes? Less than 5% of HR Managers question vendors on design and instead focus more on the delivery experience & corridor feedback. We can certainly do better to invest more effort in design, holistic planning than in mere coordination of delivery. While listening in to Prof. Kirk Patrick – the father of the famous four levels of measurement framework – you can see the futility of building learning programs for reaction or topics of importance instead of working backwards from the outcomes we want, the behaviours that can produce these outcomes & hence the skill models that can induce these behaviors. Can we begin with the end in mind?
Challenge#2: Measuring & Sustaining Learning – How do we make it stick?
With a 1: 1450 ratio of L&D Managers to Employees in India, there is hardly any bandwidth available in organizations that can deliver value through L&D activities. This often makes HR Managers prefer the Single Stimulus Model – bring them to the class room, show them, leave them to take care of themselves – which is logistically easier to manage.
The issue with this model is that we are not sure if trials will happen, hence skills may not transfer to work environment? Trainers & consultants tend to focus on pleasing the audience and achieve better reaction feedback from the learners. Even e-learning programs that are developed tend to lack the follow through or trial inducing features. The net result is that, it stops with initial stimulation for almost all the learners. Training over, now back to the old ways!
What gets measured, gets Managed! There is a need for a Multiple Stimuli Model which attempts to systematically induce trial and hence achieves a higher skill transfer. We created a multi stimuli model and tried it. It involved the following steps;
· Invite the learner to the process, give him structured Pre-Course work
· Administer a pre-course test to assess skill level
· Complete Class room session and do a post-test to assess change in skill levels
· Assign a learning application project for trial of skill models learnt in the class room
· Grade the projects & provide feedback
· Complete a skill transfer survey with the Managers of learners to assess perceived change in skills
Over the last 24 months our measurement of skill transfer with both models showed us that single stimulus model averaged at 5-8% whereas with the Multiple Stimuli Model it went up to 32%. When you systematically induce trial, measure outcomes at various levels higher skill transfer happens. Roughly, for 1x additional investment of time you get 6x returns on skill transfer. Learners realized this through the Multiple Stimuli Model.
The most probable reason why HR Managers shy away from Multiple Stimuli Model is the logistical difficulties, lack of established measurement processes & the belief that it's difficult to engage adults over long periods of time. With learning management systems (LMS) available & evolving it is no longer a challenge. However, it requires organizations to develop and engage mature learning service organizations rather than subject matter experts or free lance professionals. End of the day, learning management is a specialized business. If you are serious about getting a 400% ROI from training investments, trust me, it's worth trying.
Challenge#3: How can we transfer ownership for learning employees?
While in university I worried about my learning for fear of consequences of not clearing the gate, the moment I went into an organization, I waited for my manager to nominate me to training. Is there an insight here? Most CEOs & HR Managers acknowledge the importance of this issue but submit their inability to manage it. It is critical to connect employee rewards not only to immediate task/business outcomes but also to potential/readiness to perform.
While this is pertinent, HR Managers are quick to point out the major bottleneck – If you are mandating learning to be accomplished – activity & outcomes – then you must be in a position to provide the necessary infra structure & manage it. With minimal staff devoted to L&D coupled with the evolutionary nature of talent it is near impossible to achieve transfer of ownership.
Ask the CFO and he will guide you clearly. Prioritize the low hanging fruit. In one of our clients which is a global consulting organization, they have a simple policy – If an associate does not complete 60 hours of learning in a year, he & his manager are not eligible for the top 2 ratings that year. This means that effectively they won't get a promotion. And our client says they never miss on their learning & development goals. While this only ensures activity and not necessarily quality of the activity, it nevertheless is a great beginning.
All that it requires is a relevant learning management policy. A policy that makes every employee accountable not only for the results he is expected to produce in the current performance term, but also to prove his capability to deliver it again sustainably. Along with the policy the organization certainly needs to invest in the necessary infra structure – which often is not physical but virtual.
The other important barrier to effective transfer of ownership for learning to the employee is logistics. Expecting the employee to go where learning happens is unrealistic & cumbersome. There is a need to utilize evolving technology to take learning where the employee is. Given the fear driven adult mind, private & non threatening environments are vital for employees to own their learning – at their pace & with enjoyment. Many modes & methods of learning should be tried to take learning to employees.
· Learn & Try: Class room followed by Learning Application Projects & Skill Transfer Survey leading to Certification
· Try & Learn: Simulation, Interactive e-Learns, Self Study Kits, Action Learning Projects – all followed by an Evaluation & Certification
· Share & Learn: Webinars, Blogs, Learner Communities, Polls, Quizzes, Content delivered on Mobile Phone, etc.
We have been experimenting with many of them depending upon the area of learning & outcomes targeted. The wider the range, the better the overall return on investment!
As times change, mass collaboration is reshaping economics & human behavior. Organizations that take a more practical view of L&D and invest in L&D innovations as well as systems are likely to reap rich dividends. Managing Learning & Development is as intensive as managing an operation. So what can organizations do? Here are a few suggestions…
Get the CEO's attention to the Learning needs & planning. Co-create your Learning Management Strategy with the CEO.
Engage vendors in a meaningful way by working together to co-create learning programs with renewed focus on measuring skills/habits transferred.
Pay enough attention to linking organizational learning strategy & the plan as closely to Business Objectives as possible
Most importantly ensure that every aspect of your learning plan is bought in by the relevant functional/line managers who matter. Only they will drive learning not the HR function.
The bottom-line; treat Learning & Development as a high potential area. Given enough focus it can be your highest ROI making investment!