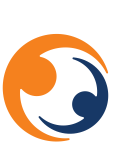 Mentor Learning, founded 2004, is a Chennai-based Learning & Development Solutions Firm offering a wide range of training solutions to clients both in India and across the Globe.
Since inception, Mentor has been growing its wings offering value based continuous learning modules to corporates across various sectors. Today, Mentor boasts of over 120 happy clients. Over 100,000 learners have undergone our proprietary programs across various domains.
Over the years, we have created a growing ecosystem of experts across learning design, content development & service delivery that helps us deliver outstanding value for our clients.
Discover Human Transformation with Us.
Our team includes some of the finest learning professionals who have anchored leadership roles in blue-chip corporations. A combined experience of nearly 100 man years gives the management team a competitive advantage in understanding the growing dynamics of the Learning & Development world.
What's more? We have helped some of our clients look at L & D as an investment that gives measurable results, rather than just a budget to spend, using our in-house model of Result Oriented Learning Engineering (R.O.L.E). To know more about R.O.L.E  click here.